Our social responsibility project in Nova Odessa, Brazil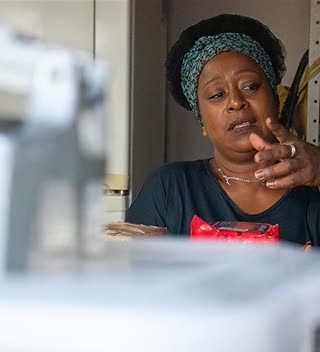 To deliver on our purpose to keep our planet livable for all, we partnered with Brazilian NGO "Aventura de Construir" (AdC) and are currently working on the second year of the initiative "Lamberti Transforma", a social responsibility project in our Nova Odessa (Brazil) community.
In 2020-21, together with NGO Aventura de Construir (AdC) we made the first and promising steps of a path that fertilized the project "Lamberti Transforma: developing territories".
In 2021-22 "Lamberti Transforma II - Developing Equal Territories" is the next journey for low-income entrepreneurs featuring old and new participants to strengthen the link with - and between - the inhabitants of the territory and our production plant.
We want to continue with established links and expand to other micro entrepreneurs on the periphery of the territory the hybrid journey of integral human learning about financial education and management of the business, as well as verifying its applicability in everyday life.
In 2023 Lamberti Acelera project includes selection, validation and support phases:
A group of 13 businesses were selected to participate in an acceleration trial, which aims to guarantee, during this period of time, the conditions for accelerated growth, to be felt through an increase in sales, the hiring of personnel, the improvement in planning, organization and the long-awaited export capacity.
By following this method, strenghtening and supporting the entrepreneurs, we are convinced that those people we are accompaning will become successful protagonists of their lives and their future in a sustainable way.